How to Keep the Fun in Gymnastics!
Gymnastics is a naturally fun sport. Running, jumping, climbing, swinging, bouncing and tumbling are activities that you would likely be doing on your own without being in a gym or gymnastics class. Gymnasts do those things because they are fun to do Kameymall . Don't let anyone ruin your fun and love for the sport.At gymnastics schools you can find lots and lots of new toys that you would not normally be find to play on. All this and a soft padded environment so you can do those fun activities without worrying about getting hurt in a fall.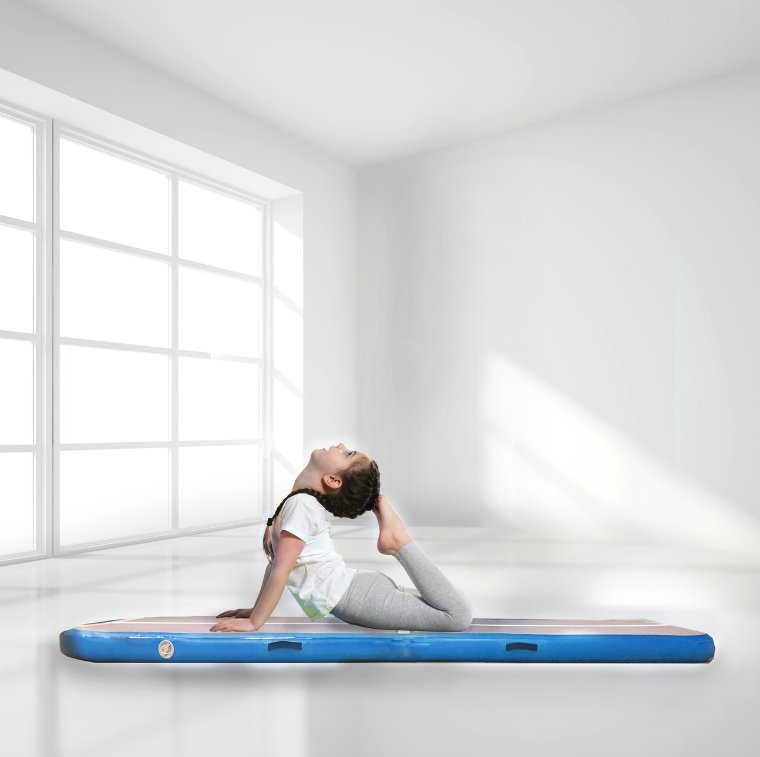 There are so many new and fun toys in a gym. But perhaps the most fun toy in the gym is a gymnastics safety pit. There are two types – a loose foam pit and a resi-pit. A loose foam pit is like a big, huge swimming pool filled up with very soft foam blocks instead of water. Resi-pits are like big huge soft cushions, often three feet thick built down into the floor.
In the gym, you can safely jump into the pit off a huge variety of equipment. You can vault over the vault horse into the pit. You can safely swing on the bars over the pit and do beam and bar dismounts into it. You can tumble into the pit off the floor, off power tumbling floors, trampolines and tumble tramps. In some gyms, you can even swing off a rope or trapeze into the pit. Air Track is so important now a days.
There are tons of other fun pieces of equipment. There are trampolines and tumble tramps. Trampolines in a gym are often in-ground making them safer and allowing gymnasts to take turns more easily and quickly. Tumble tramps are long trampolines, often 40 feet long or more, which make it easier and more fun to learn tumbling skills.There are tons of different types of mats that add to the fun. Incline mats are fun to roll down and can help to learn skills like back walkovers and back handsprings. There are Pac-Man mats, octagonal mats, foam barrels and many more.
While the gym is well padded and there are mats everywhere, pits and mats don't make you Superman invincible . Safety in the gym and in the sport of gymnastics are serious topics that are important for gymnasts and coaches to take seriously, but both gymnasts and coaches should remember to keep the fun in the sport.Gymnasts shouldn't allow their gymnastics teachers or coaches to take the fun out of the sport for them by taking the sport too seriously. It is after all, a naturally fun activity, and always will be and always should be regardless at what level gymnasts are at.